About THUYSON JSC
Vision and mission
Strategic Vision: to become a leading environment-friendly and professional forester, processor and exporter of wood materials, cooperating with agro-forestry farmers for sustainable production in the Mekong Delta.
Mission: always accompany closely with agro-forestry farmers, pay its attention to the community and social responsibilities by focusing on environment-friendly technology, taking care of physical and mental lives of its staffs and workers, establishing good relationship with the workers; creating safe and favorable working environment for the staff to increase their capacity and career development.
Company Description
Established in 1994 as a private enterprise; Developed into Joint-stock Company in 2007; specialised in processing and trade of chopped wood chips (Melaleuca Cajuput, Eucalyptus and Acacia species) materials for producers of paper pulp and Medium Density Fibre (MDF) boards Briquette, Wood Pellet in the domestic and export markets.
Company Profile
Company Name:  Thuy Son Investment Joint Stock Company
Address: Phu Thang Area, Tan Phu Ward, Cai Rang District, Can Tho City Vietnam
Tax/VAT number:      1800685731
Telephone:      (02922) 223833 – (84) 838.586.777 Webpage:             http://www.thuysongroup.com.vn/
Email: anhnga.tran@thuysongroup.com.vn/
Number of employees:  200
General Director: Tran Thi-Anh Nga
Deputy General Director: Dinh Van Buol
The directorate is assisted by the following functional departments :
Personnel: 03  peoples
Administration – Accounting: 8 people
Production technique: 12 people, including 4 engineers
Forestry Farm Management: 5 people, including 3 engineers specialized in agro-forestry
Business and Import-export: 10 people (university graduated)
The company has totally 200 laborers (of which are 60 females) including 35 staff and 165 workers (30 people working in the forest farm, 135 people working in the processing factory – in which 2 people have Bachelor degrees and 6 people have middle level diplomas). And 400 corporation worker for the forest.
Experience
1        General Director:                        Tran Thi Anh Nga
Year of birth:                             1958
Professional:                               Business Administration
Professional experience:              30 years
2        Deputy General Director:              Dinh Van Buol
Year of birth:                             1957
Professional:                              Technical management
Professional experience:              32 years
Production Capability
ThuySon JSC has more than 1,200 hectares of forest area in Ca Mau, as well as coordinating with U Minh Ha forestation Yard with 29,000 hectares.
ThuySon JSC also purchase 250,000 – 300,000 tons/year of Green wood from farmers to manufacture and produce wood chip.
Export wood chip to Japan, Taiwan, China, Korea with capacity from 150,000  to 200,000 BDMT per year.
The capability to expand is a crucial element for the success of ThuySon JSC.  Therefore it is essential to demonstrate responsible land management in the region to ensure continuing community support, regional economic growth and business success.
ThuySon JSC own:
Forest Stewardship Council (FSC) certification FSC-COC, FSC-FM/COC
•    ISO 9001:2008 certification

Conforms to the highest environment requirements set down by regional departments
Have fire fighting procedures in place to ensure the safety of the community and the protection of their
Plantations from fire. All employees and contractors are trained in fire fighting procedures
Products

Tissue Culture Center

The Tissue Culture Room and the Seedling Nursery have the capacity 10 million plants/year. It is enough to supply the seedling need of the Mekong Delta.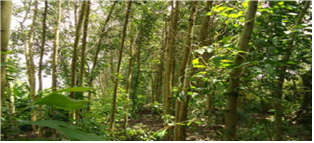 Ca Mau forest
ThuySon JSC has more than 1,200 hectares of forest area in Ca Mau, as well as coordinating with U Minh Ha
forestation Yard with 29,000 hectares.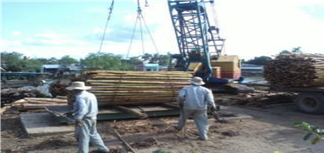 Purchasing/transporting
ThuySon JSC has more than 200 agencies in the whole Mekong Delta.
Processing Plant
The advanced Plant Barking Technology will contribute to liberate the labor strength; the post-harvest value is increased at least 20%.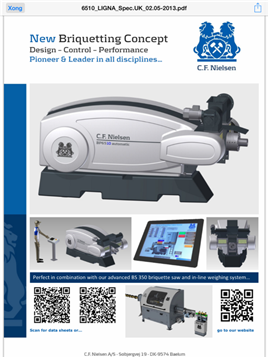 Briquetting Plant

Finished Product
ThuySon JSC supply tiny wood to produce pulp material and MDF. Build the Seedling Tissue Culture Center with the capacity 10 million plants/year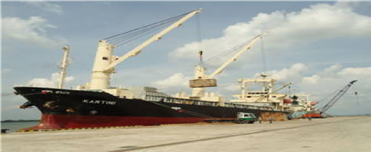 Export
Thuy Son products have been exported to many countries such as: Japan, China, Taiwan, Korea, EU ….. through Cai Cui Port, Can Tho City, Vietnam
Quality Assurance
ThuySon is committed to the principles promoted by the Forest Stewardship Council of environmentally appropriate,socially beneficial and economically viable management of forests. To achieve FSC objectives a
comprehensive management system is in place to ensure:
Issues are identified through plantation planning and management processes;
Involvement and input of workers is valued; and
Effective monitoring and auditing processes are in place to confirm standards and values are being met and
to provide the basis for continual improvement
ThuySon JSC takes all reasonable measures to ensure that we do not purchase
Wood that has been illegally harvested;
Wood from areas where traditional or civil rights are violated; and
Wood from uncertified high conservation value forests or from endangered forests;
Financial Statements.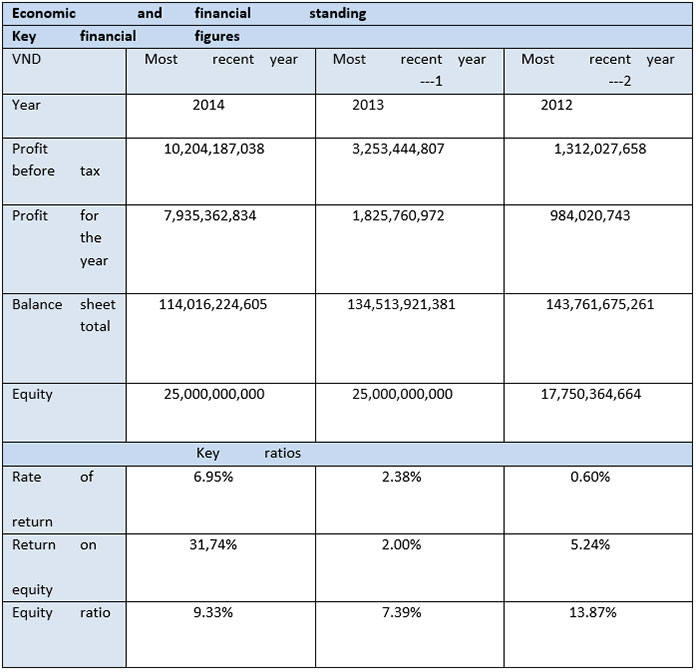 During the last 3 years there is a decrease of company profit because the cost of shipment increased a lot and also the company has tried to open new export markets therefore the price has been lowered to intrude new markets. The sharp increase of total balance sheet in 2012 is an illustration for this strategy. The objective of the company is to double the turnover and profit of 2012 by 2015.
 Company Goals
  Past activities
Established in 1994, trading logs and processed timber
Developed into Joint-stock Company in 2007, specialized in processing and trade of chopped wood chip materials for producing paper pulp in domestic and export markets
Invested wood chip processing factory with capacity from 20-40 ton/hour